Alejandro Jesús Trueba Carranza, our CEO, Founder and General Coordinator of the Rainfall Stimulation Projects was a pioneer, together with Manuel Menéndez, in Rainfall Stimulation projects with supercooled cores in 1977, applied to the Valsequillo dam in Puebla, together with researchers from Iowa, USA.
Starting in 2013, he began the work of redesigning the technology of the new Rainfall Stimulation component, Rainmate®, with which the first Rainfall Stimulation project in Mexico was triggered, in Ensenada, Baja California, in 2020.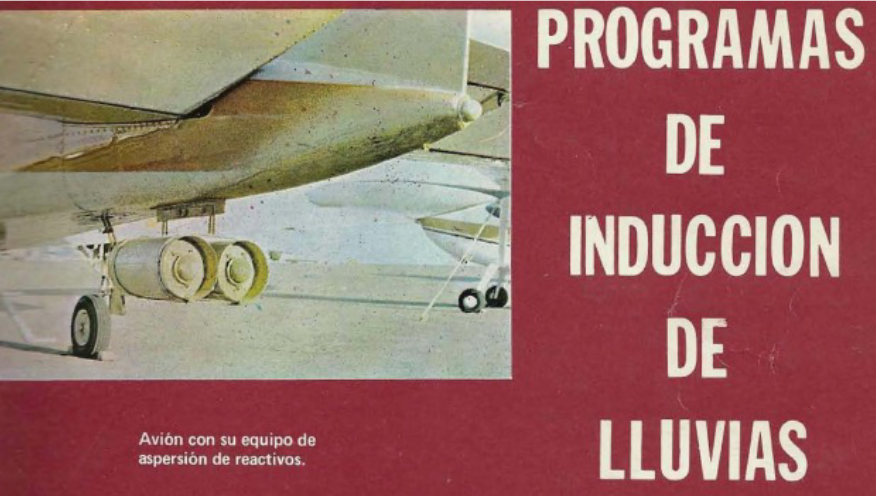 Many years of experience in soil, agriculture and irrigation support us
Between the years of 1980 and 2000, Alejandro J. Trueba held several management positions in the Ministry of Agriculture and Hydraulic Resources (SARH) as well as in the Ministry of Agriculture, Livestock, Rural Development, Fisheries and Food (SAGARPA), among them as Managing Director of the Agricultural Policy and Managing Director for the Promotion of Agriculture.
Mr. Trueba was also a member of the Consultative Council for Rural Development of Ministry of Agriculture and Rural Development (SAGAR).
He graduated as an Agronomist specialist in Soils from the National School of Agriculture in Chapingo, Mexico (1966-1972), obtaining the first place of the National Master's Award in Agricultural Sciences in 1978. He was a Science Professor of the Postgraduate College (1975-1978) and Vice President of the College of Agricultural Engineers of Mexico, A.C. (1996-1997).
He participated in the Effective Irrigation Management Course at the University of Southampton, England (1992) and obtained a Diploma in Public Policies of the Agricultural and Forestry Sector of the National Institute of Public Administration (1994).
Mr. Trueba has published more than 28 books and technical articles, among which stand out: Improved Mexican Corn Seeds, Its Productive Potential (Author, Edit. CP, 2012); Soil and Water conservation Manual (Co-author, Edit. CP, 1977, 78 and 79); Evaluation of mechanical practices for soil conservation in rainfed agriculture (Author, Edit. SARH, 1979); Reincorporation of Degraded Land into Production (Author, Edit, SARH, 1980) and Bank Terraces, Costs, Construction and Management (Author, Edit, SARH, 1980); Research results on Garlic Corn or Tunicate from San Juan Ixtenco, Tlax. for the Claridades Agropecuarias Magazines of ASERCA-SAGARPA and the Science Magazine of UNAM University.